Home updates? You Might Need a Permit!
Are you planning to do work on your home? Find out whether or not you need a permit before starting any type of home improvement project.
By Greg Tillotson, From HOUSEtipster.com

Thinking about doing a few home upgrades? Your local government may require you to seek a planning permit before you get started. Also known as a building permit, this document essentially grants you permission to proceed with a certain construction project or update and helps to ensure that it's done properly. Typically, obtaining a permit requires having one or more inspections done before starting the work.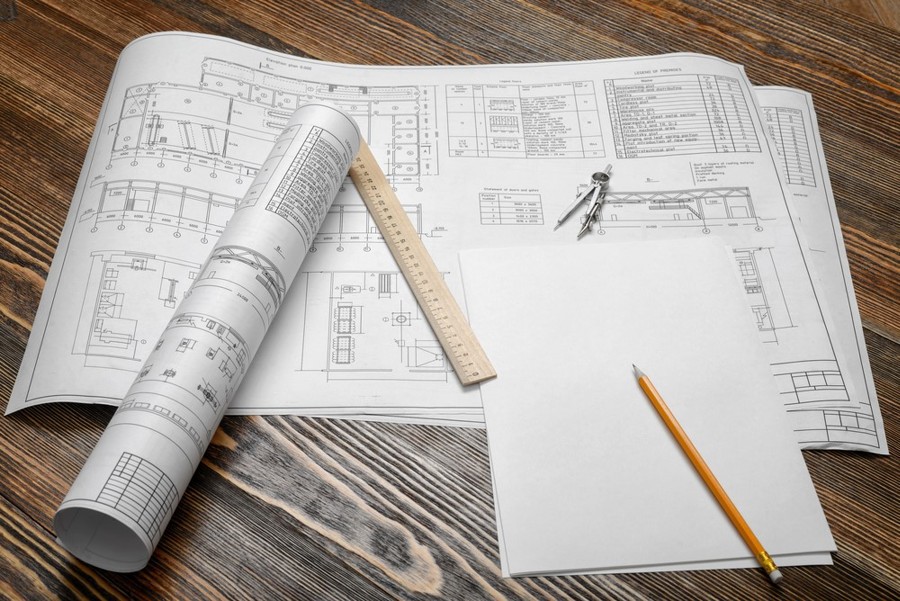 Municipalities usually only require permits for structural changes or things that affect the public utility (such as gas or electric lines), but occasionally, you'll have to get approval for other things, too. What happens if you skip the whole permit thing? At best, your insurance could deny you coverage and you could incur fines from the city. At worst—because of a lack of inspection—your project could fall apart or be unsafe to workers or residents. You also run the risk of having to tear apart and redo your project if it's not up to code.

Before you get started on any home upgrade, make sure you don't need a permit. Because permit rules vary widely from one municipality to the next, it's important that you check with your town or city to make sure you're compliant before beginning any project. Here are a few home updates that you probably need a permit for, depending on where you live.

Installing New or Altered Fencing—It seems like such a silly and minor alteration, but fencing is a big deal in the permit world. The fence permit will guide two primary things: the height of the fence and the location of the fence. Most cities and towns have regulations on fence heights, and if a fence is shorter than a certain height (say, shorter than 6 feet tall), it may not require a building permit. Where the fence is installed may be a matter of zoning, as well. Since many fences run around the perimeter of a property, it's important that you're aware of exactly where your land begins and ends.

Installing a New Deck or (Sometimes) Patio—Technically, a new deck or porch is considered a new structure, which means you'll most likely need to obtain a building permit for the job. You'll need to provide your local government with some key information before they'll approve the permit, such as the structure's dimensions, square footage and possibly even what material will be used. Whether or not you need a permit for a new patio depends on where you live, but you probably need to acquire one for a new patio that's made using poured concrete.

Installing a New Ceiling Fan or Light—Yep, you read that right! Did you know that, in some jurisdictions, you have to have an electrical permit to install a new ceiling fan or light fixture? You may need to apply for a permit if your electrician plans to wire for a new ceiling fan and even if he or she plans to replace one that's already installed. For example, in Dallas, Texas, an electrical permit is required for "maintenance, repair, relocation or replacement of any existing light fixture, receptacle, switch, ceiling fan or circuit breaker." Be sure to check with your local permit office to get the specifics on local laws.

Installing or Altering a Driveway—Your local government may require what's often referred to as a grading and paving permit to oversee the new installation of driveways and walkways. Often, permits are needed for any kind of driveway-related work—new installations, widening, lengthening and other alterations. This is another home upgrade that can be affected by zoning (and may require additional zoning permits) so it's not something you want to skip.

Basement Finishing Work—The basement finishing permit is one of the more unexpected ones on this list, but it's no less important. It's key for the safety of the residents and the structural integrity of your home that you go through the permit process and have experts come and give their seal of approval to your project. Many homeowners avoid this permit because they believe that the new living space will increase their home's square footage and cause their tax bill to spike, but this is not so, since assessors generally don't count basements as living spaces. Usually, basement refinishing will not affect your tax liability.

Installing an Above- or In-Ground Pool—Jurisdictions vary widely when it comes to pool permits, with some cities requiring permits only on large in-ground pools and some requiring permits on permanent in- and above-ground pools. Typically, you'll be required to submit detailed pool design and installation plans to your city's permit office before they will approve or deny the project. Note that you may also be required to obtain a permit to install a hot tub. Additionally, you may need an electrical permit, depending on how much new wiring and electrical work must be done in order to install the pool or hot tub.

Installing Solar Panels—If you're looking to decrease your reliance on the grid and minimize your carbon footprint by going solar, good for you! But the process may be a bit more complicated than you might expect. Cities, towns and even states often require building permits, electrical permits and other types of permits for installing photovoltaic (PV) solar panels. Don't start your solar panel installation without checking with the local government first, as some jurisdictions have limits on how many solar panels can be installed and where they can be installed.

You may think of local permits as costly hassles, but the truth is that they help prevent faulty construction and help ensure that your project goes smoothly. In the end, skipping the permit may cost you much more than the permit fee itself—fines, insurance issues and fixing faulty jobs can put you over budget. Your best bet is to follow your local building codes and acquire the right permits for the job, no matter how silly they may seem!